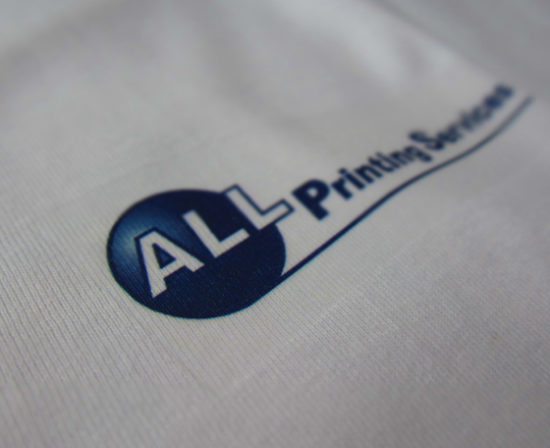 T-shirt
T-shirts can be printed on both sides using the transfer technique. Your drawing or logo in color or black and white printed or copied onto a transfer sheet and transferred on the cotton fabric using heat and pressing.
The T-shirt used should always be white or gray. The T-shirt can be purchased in our print shops or you can bring your own T-shirt. In the print shops small, medium, large and x-large sizes are in stock. On request we can always procure for you different sizes. Other type of textiles can be printed, as long as their composition is 100% cotton. Important to know is that the printed image should not be put in contact with a heat source (such as iron). If you want to place a logo on another color or on a another type of fabric, we encourage the sawing technique.
In our print shop you can print just 1 t-shirt or order over a thousand. Often the printed t-shirts are used to announce a special event for a students organization or to communicate clearly that certain people are member of a firm and at the same time these persons spread the image of their business.
Besides printing on t-shirts, we provide in printed caps, pens, umbrellas… Everything is possible. You have an idea, we provide the solution.