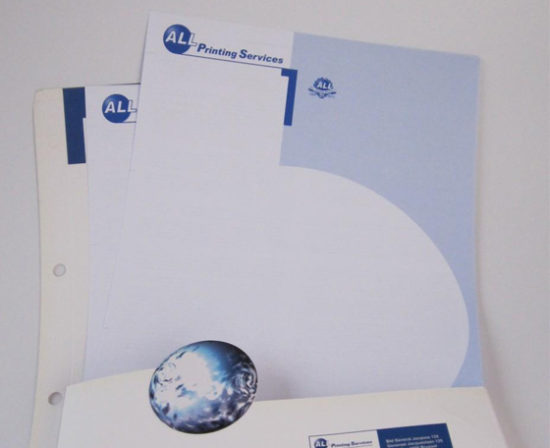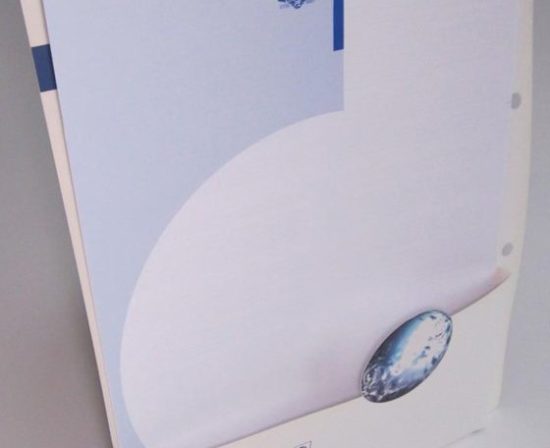 Folder with flaps details
The folder with flaps is the perfect marketing tool that completes the better sales meeting by handing the map to the prospect in question. In the folder with flaps, the commercial documents are stylishly stowed.
Often, the folder is foreseen with a cut to place the business card in to it. The folders with flaps are usually printed in offset on a carton of 300 gr.This board can be matt or glossy, depending on the style of the company. Often the outside is printed with the logo of the company and photos that put the activity of the company in the spotlight. To increase the quality of the cover a laminate is often applied that protects the folder against all kinds of external influences as light and liquids. On the inside usually additional commercial information is printed.
The cover with flaps can have different thicknesses which are determined by the content that it should cover: several sheets of A4 paper to present beautifully an offer or a stapled booklet with a cover letter. This content determines also the number of flaps.
In our integrated print house various models are available. Do you want to create your own model, we can help you in our prepress department.
For printing and cutting a folder with flaps you should expect a turnaround of about 5 working days.