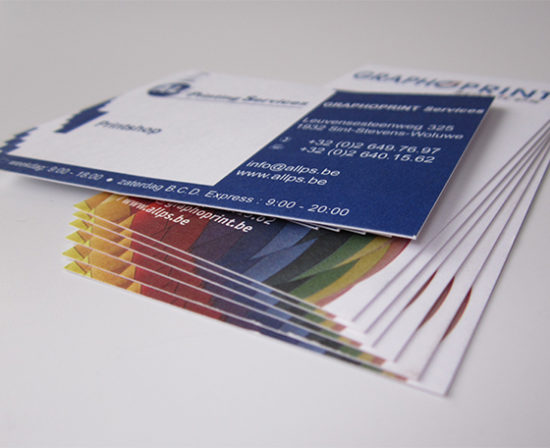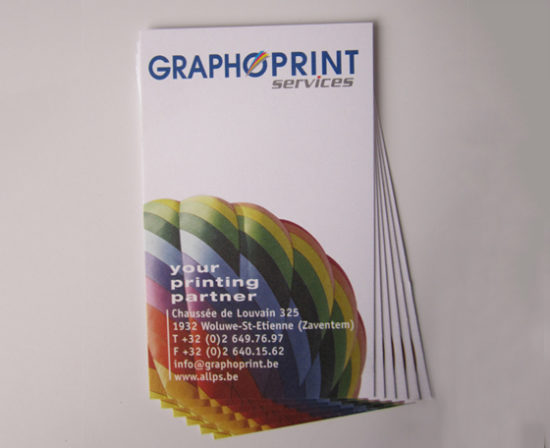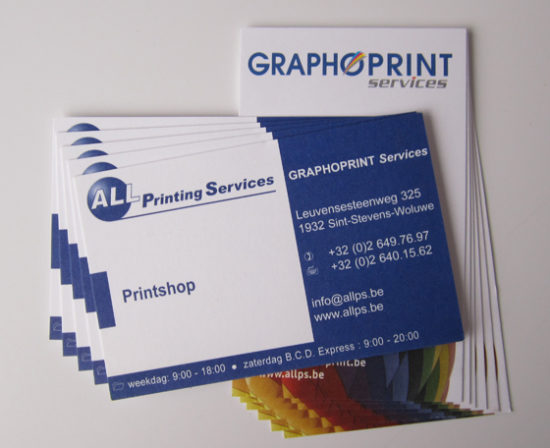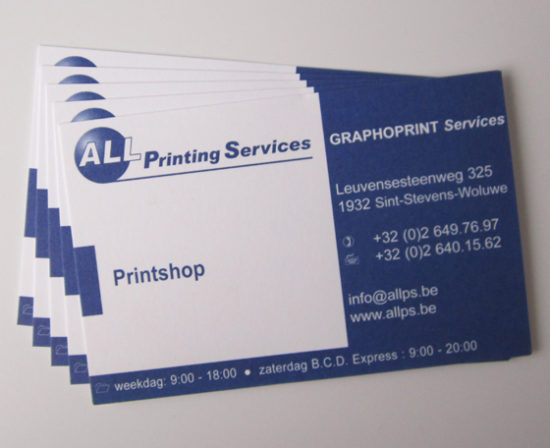 Business and visiting cards details
Visiting cards are used to communicate onto paper information about a person. On all visiting cards the name, address and telephone number of this person is printed. When the visiting card is used in a business environment, the logo of the firm and the function that this person has within the company is also added. The business card helps to create the image of a business. This is why companies print the same information also on their letterheads, their invoices and their envelopes.
All these administrative documents have their particular guideline that in all circumstances should be applied. Financially it is recommended to buy all these documents at ones. This reduces the start up costs. Within a company staff comes and go or the function of certain people changes which lead to a regular need of new business cards. To reduce the printing costs of these business cards one can pre-print in offset the logo of the company on a volume that the firm thinks to need within one year. Afterwards the personal information of each employee can be added in digital print, this without loss of quality.
Business cards can be printed in offset and printed digitally. This can be done in black and white or in color. The paper choice is greater when opting for offset printing. The weight of the chosen paper can be 250 gr or 300 gr or 350 gr. The paper can be white or colored. Businesses which image is of great importance, we recommend to choose a conquéror paper. This conquéror paper can be smooth or structured and is available for all needed administrative documents. To give an extra quality touch one can print with thermo relief, one can add silver or gold to the business card. To respect nature, recycled paper is also available.
Visiting cards are printed on one side ( recto ) or on two sides ( recto verso ). The usual format of a business card is 8,5 cm on 5,5 cm. All other formats are possible, even visiting cards folded in two are available.
The layout or the integration of the variable data of the business card can be done by the printer taking into account an extra for the prepress.
To print business cards in offset, the printer needs 5 working days. When the cards are pre-printed and only the variable data should be added, the card can be available after 2 working days and when printed entirely digital, then you can have you visiting card the same day.